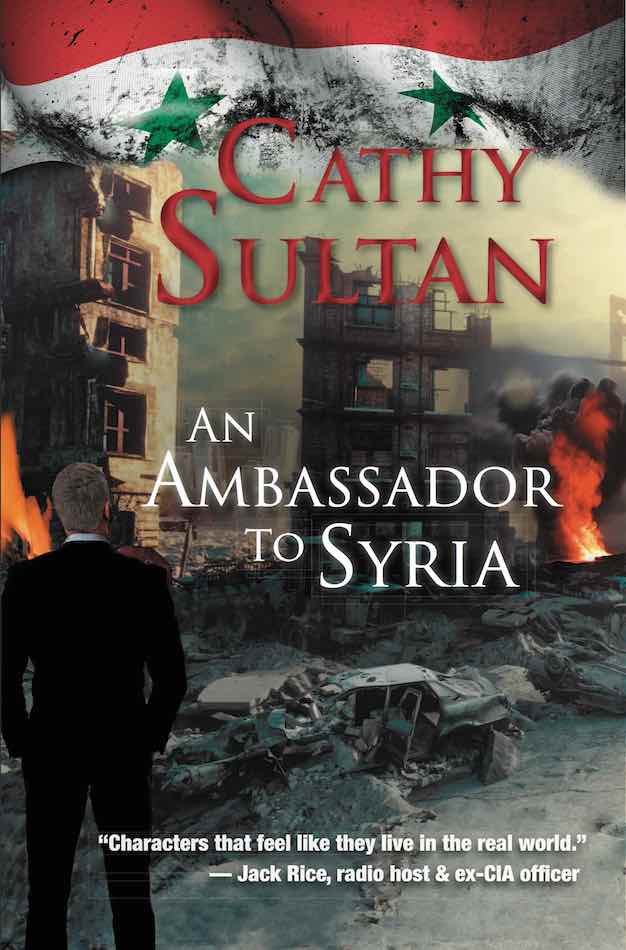 An Ambassador to Syria draws the reader into the shadowy beginnings of ISIS and its role in the disastrous Syrian conflict. The story, begun in Sultan's previous thrillers The Syrian and Damascus Street, continues with the arrival in Damascus of Robert Jenkins. He is no ordinary ambassador, nor is his mission one which could be described as routine. He is charged with initiating civil unrest to generate regime change, and the bloody havoc brought about in the ancient town of Homs is just the beginning. Is Bashar Assad a brutal dictator, as portrayed by Western media, or is he a Syrian nationalist intent on protecting his country from outside interference? Perhaps both, for in this ancient place of lost innocence there is always room for multiple truths.
Winner of the 2022 Independent Press Awards in the category of Historical Fiction.
I love Cathy Sultan's latest work set in Syria. She catches the nuance and complexity of the situation when most authors write in bumper ticker slogans and speak in sound bites. As with her memoir, A Beirut Heart: One Woman's War, Cathy brings life to her work by creating compelling characters that feel like they live in the real world.
                                                  – Jack Rice, former Central Intelligence Agency Officer and radio host.